By Kerstin Hall
If there is one person who is underappreciated in the local literary scene, it's Cat Hellisen. When the topic of African speculative fiction crops up, you'll hear about Lauren Beukes (duh), Nnedi Okorafor (who is technically American), Sarah Lotz (plus her retinue of nom de plumes)… and that's kind of all.
Hellisen is a strange case. Within SA, she's no household name. But internationally, she is killing it.
"I don't tell particularly South African stories. I'm a fantasist and my work is not set in SA," she *shrugs* via email. "It makes no sense to me to promote myself as a South African anything."
Her four published novels have received wide international acclaim. Particularly popular is When the Sea is Rising Red, which has received almost 1400 reviews on Goodreads and was praised by Brit Mandelo on Tor.com, who called it a "a rich and perfectly sketched world".
The more I researched, the more intimidating Hellisen became. However, once I got hold of her, she proved to be friendly, funny and accommodating. Strange, it's almost like authors are also real people.
Hellisen generously told me I could go wild and do whatever I wanted for the illustration. So instead of keeping things simple, my response was "let's make life as difficult as humanely possible. Hands! Clothing in water! Bubbles!"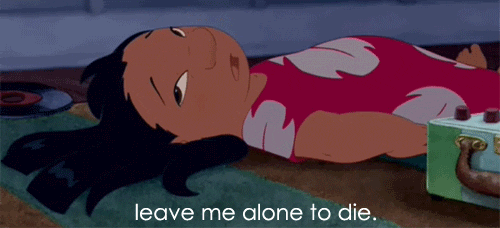 Hence the inexcusable three week delay. Sorry, Cat.
I first encountered Hellisen years ago, in the now out-of-print Something Wicked magazine.
"Something Wicked was, if I remember correctly, my second sale," says Hellisen. "I am sad that Joe Vaz was unable to keep SW up and running because it was great to have a SFF genre 'zine in South Africa."
Hellisen has an amazing record in publishing short stories, locally and abroad. Overseas, she has featured in Apex, Shimmer, The Magazine of Fantasy & Science Fiction and Tor.com. To those who've never tried to get short fiction published, here are some useful stats, courtesy of The Grinder.
Apex – Accepts 1.22% of all submissions
Shimmer – 1.11%
The Magazine of Fantasy & Science Fiction – 0.68%
Tor.com – 1.39%
For purely journalistic purposes, I ask Hellisen what the key to cracking the short fiction market is. And she came back with a lot of advice, which I have here bullet pointed for the sake of convenience.
"Uh… Write. Write a lot."
"READ a lot of short stories."
"Submit over and over to new markets (I have a ten rejection rule before I'm allowed to retire a story)."
"Follow guidelines, be professional."
"Aim high. That sounds cheesy, I know, but so many SA writers seem to aim at the smallest, lowest-paying markets or give up looking for an agent after three rejections. You can't do that. You have to get all pitbull and keep at it, and work at your craft until the top names ARE buying your work."
"Throw the net wide and have courage to accept failure as just one step of many toward success."
There. Feel motivated. If you are still depressed about a rejection, take comfort in the fact that Hellisen's favourite short story ("Oooh LOADED question") has yet to find a home.
"It's in the sixth or seventh round of submissions, but so far it's been a no-go." More email *shrugging*. "I also really love the one I'm working on right now, although I also don't think I'm going to submit it, because it's too closely tied to an unpublished novel."
Hellisen's determination is all the more impressive in the face of some rather gruelling rejections. For example:
"It was a rejection for a novel, and it simply said: 'No.'"
Ouch.
"I admit, after the initial LOLWHUT moment, I found that more humorous than anything else. You have to treat querying and submitting works as a business, you can't take this stuff personally or you'd be a quivering wreck before the first month was out."
In the course of my stalking research, I discovered that Hellisen has kids. Because her books are classed as young adult (When the Sea is Rising Red) and children's fiction (Beastkeeper), I thought I'd be all clever and investigative reporterly and ask how the presence of small humans has helped her craft fiction for them.
"I don't write for them. I am pretty selfish about my stories. They're all for me. ME ME ME."
Ah. This is not what I anticipated.
"I actually write mainly for adults," she explains, "it's just that so far the only work picked up has been YA and children's. Such is life. I don't set out to write different things, I just write the stories I like and they end up where they end up."
"Then we have to try to shoehorn them into whatever marketing niche people think is right. It's all marketing, I guess. Who knows. I don't understand publishing."
And on that bombshell, it's time for a round of quick fire questions.
Me: "When you were six years old, what did you want most in the world?"
Hellisen: "Probably to be a horse."
Me: "What do you want right now?"
Hellisen: "A horse would still be cool. Or a cat."
Me: "Do you own a pair of writing pants?"
Hellisen: "Like…pyjamas? I mean, sure I own pyjamas."
Me: "Describe yourself in three words, all starting with the letter C."
Hellisen: "Curious, coiled, curmudgeonly."
Me: "Favourite book cover at the moment?
Hellisen: "Eh, I pay less attention to that stuff than you can imagine."
Me: "Favourite SA writer at the moment?"
Hellisen: "Ooh tough one, designed to make me hated everywhere I go… 😉 I am in awe of Rachel Zadok's talent and use of language. Her Sister-Sister was a wonderfully dark and strange near-future South Africa."
Ting ting ting! Quick fire round over.
Having read an extract and related short story, I was particularly interested in When the Sea is Rising Red. Who doesn't want to read about sea monsters, vampires, feminism and potential fratricide? Someone who is wrong, is the answer. I ask Hellisen about her world-building.
"I generally begin with a character I find interesting and a hazy idea of the world they live in," she says. "As the story progresses, the world begins to develop around them, accreting new parts, ideas, mythologies, landscapes. I ask questions about how this affects that, or that this, and the three beasts of World, Plot, and Character feed off each other."
When the Sea is Rising Red was originally being billed as a stand-alone novel. Thus when a sequel, House of Sand and Secrets, was released in 2013, fans were quite excited. Hellisen reveals that all was not as it seemed.
"When the Sea is Rising Red is actually a return. Many years ago I wrote a huge monster of a book (that hopefully will one day see the light of day) and Felicita was one of the side characters in that story. One day, I decided I wanted to find out more about her, so I wrote her a story. And then a few years later I decided I wanted to check in with her now, so I wrote her another story."
As simple as that. But perhaps it is for Hellisen, whose tenacity and never-say-die attitude have propelled her literary success. She just doesn't take "no" as an answer.